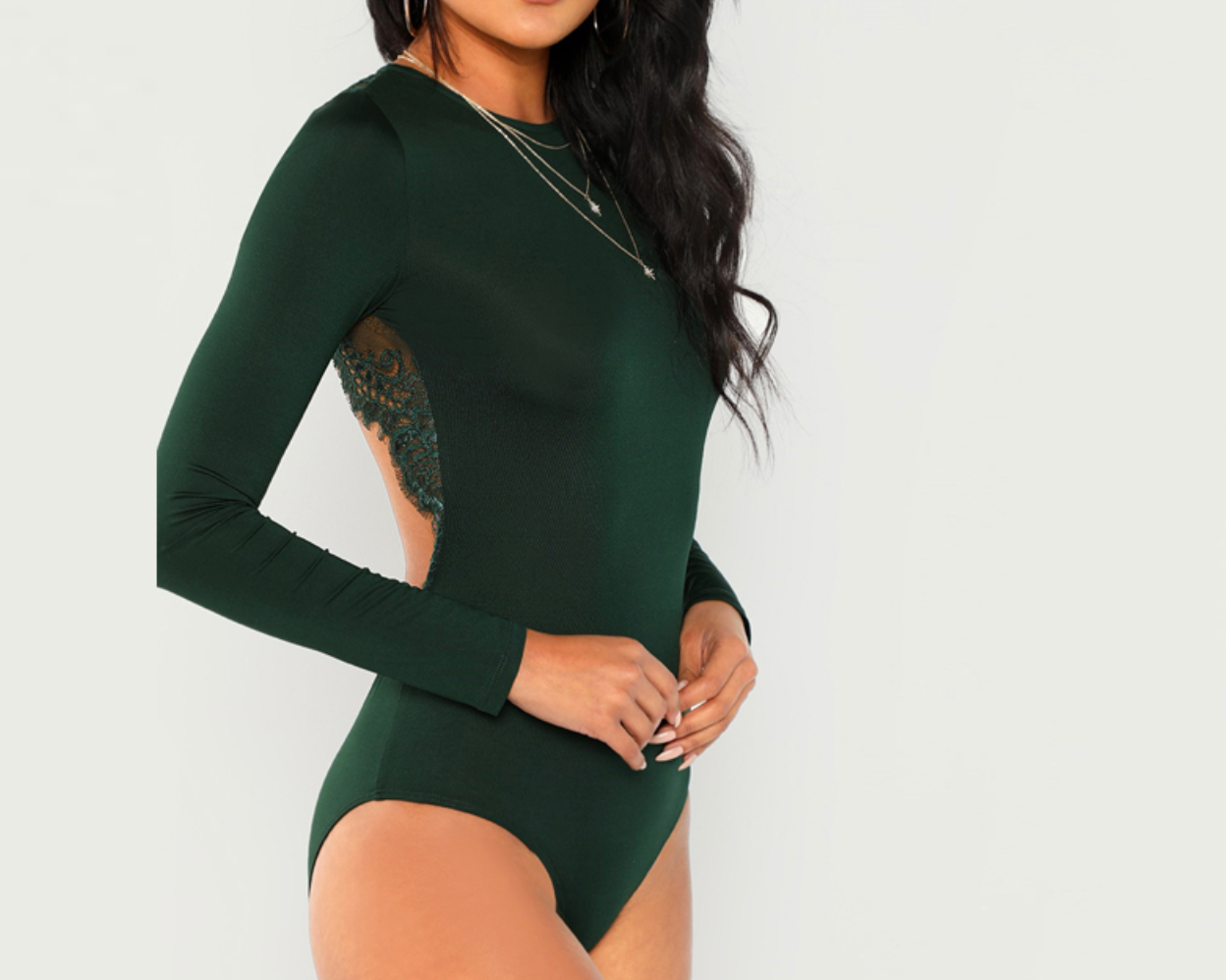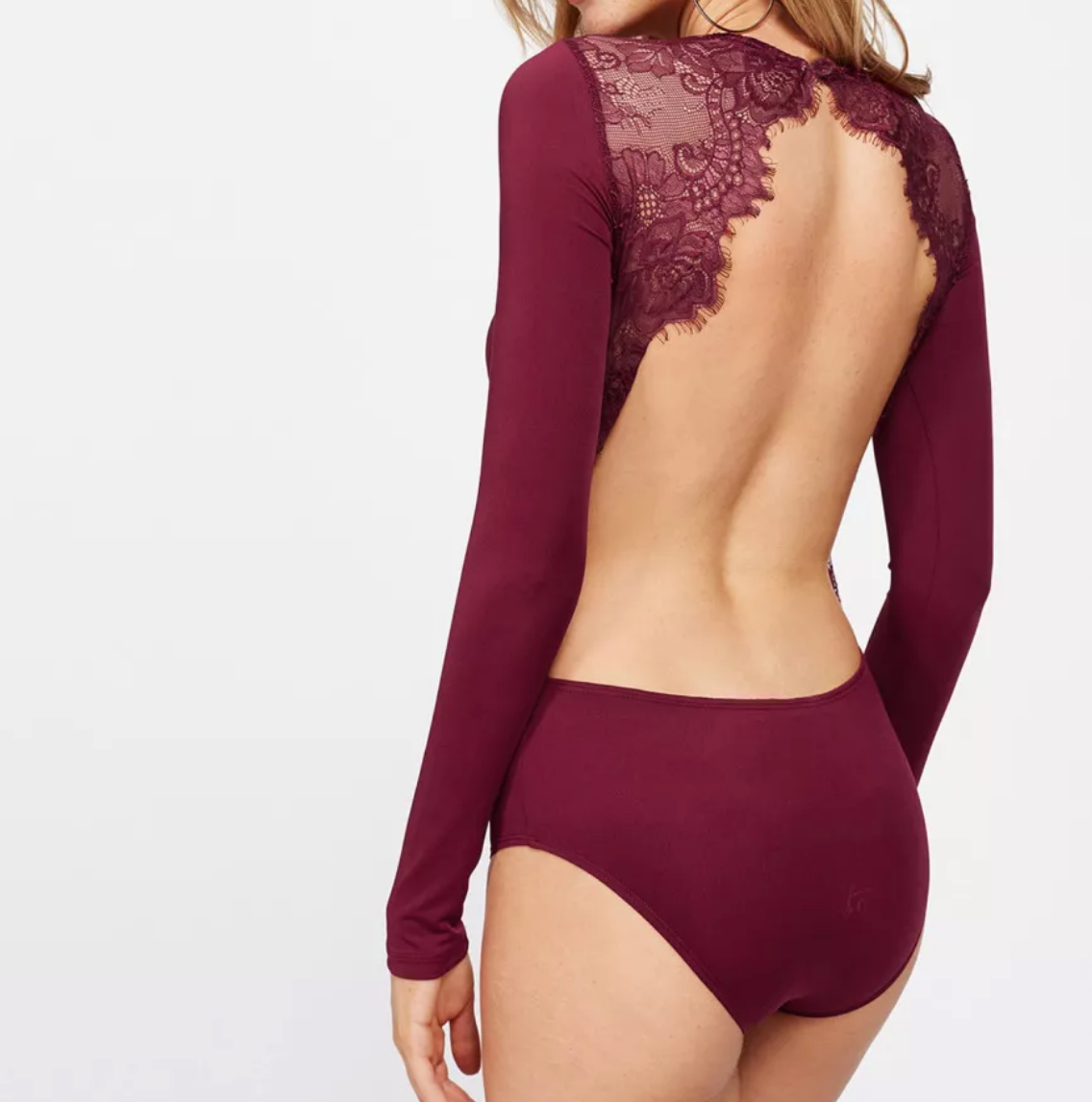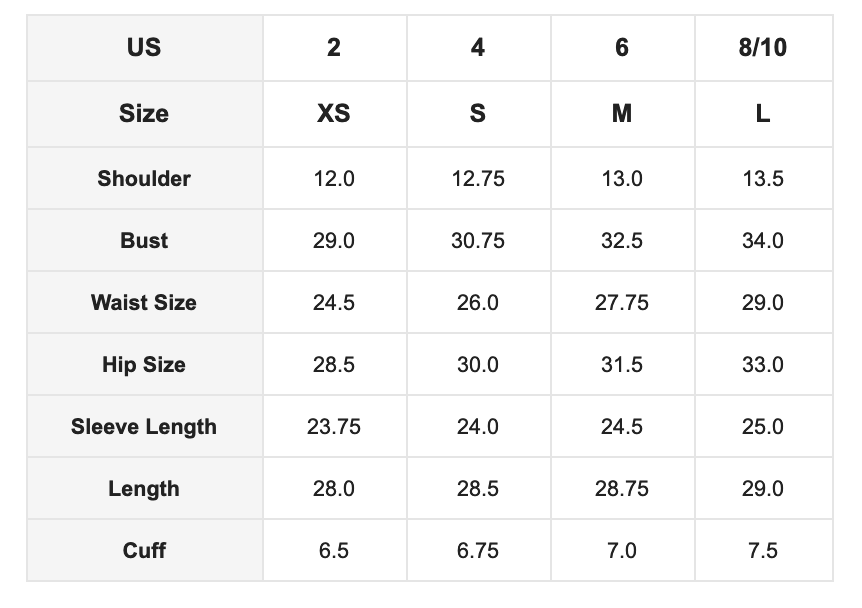 Open Back Bodysuit
$26.99
Regular price
$34.00
XS - 2
Small - 4
Medium - 6
Large - 8/10 
Open Back Bodysuit
$26.99
Regular price
$34.00
Great customer service and LOVE the open back bodysuit!!
After buying a bralette from this site a while back and loving that, I wanted to try a bodysuit. I had ordered one and being a shorter girl, the torso on it was just too long for me. So I emailed them and asked if I could exchange for a different bodysuit. They replied fast and I just received my new one yesterday (the open back bodysuit). I tried it on with a black skater skirt and it is adorable! Can't WAIT to show it off more for a night out or a wedding this summer. Great customer service! Thank you! Looking forward to ordering more in the future!
Very cute top!
I really love this top! I used it to go out one night and I got a lot of compliments! It's very sexy!
LOVE THIS SO MUCH!
I fell in love with the look of this bodysuit and when it arrived I was not disappointed! The solid fabric is super soft with a good amount of stretch and the applique back is simply beautiful. The long sleeves of the bodysuit balance out the sexy, open back perfectly. I've paired it with jeans and cute heels for a night out. Be sure to hand wash to ensure you can wear this again and again- you can thank me later :)
LOVE LOVE LOVE
Okay so obviously I was skeptical of this website since I just saw it scrolling through Facebook. Anyways I really wanted to get this in for a trip I was taking with some of my friends. I emailed the company and they 2 day shipped it when they got their next order of them in! So amazing. The bodysuit is adorable and sexy. It fits perfectly. Material is nice and it is so worth the money. I paired it with a high waisted mini skirt and I received so many compliments. I'm going to purchase from this website again. Highly recommend.